As early as 1828 the vineyards of the Palatinate region were assessed for taxation by the authorities of the Bavarian monarchy and classified on the basis of quality. According to this quality classification, the 'Mittelhaardt' vineyards in and around the village of Forst are among the best.
Further information about our vineyards can be obtained by clicking onto the corresponding part of the map below
The vineyards of Forst are protected to the west by the basalt ridge of the Haardt mountains. In the 19th century Johann Philipp Bronner (1792 - 1864) described the rather special location of Forst with the words: Forst lies in the middle of a semicircle which is enclosed by quite steep mountains. As is also the case in Deidesheim, the mountains are unbroken by any valley thus enabling an abundance of warmth to collect and achieve its beneficial impact on the vines.
(taken from: Bronner, Johann-Philipp: Winegrowing in the shadow of the Haardt mountains from Landau to Worms, Heidelberg, 1833)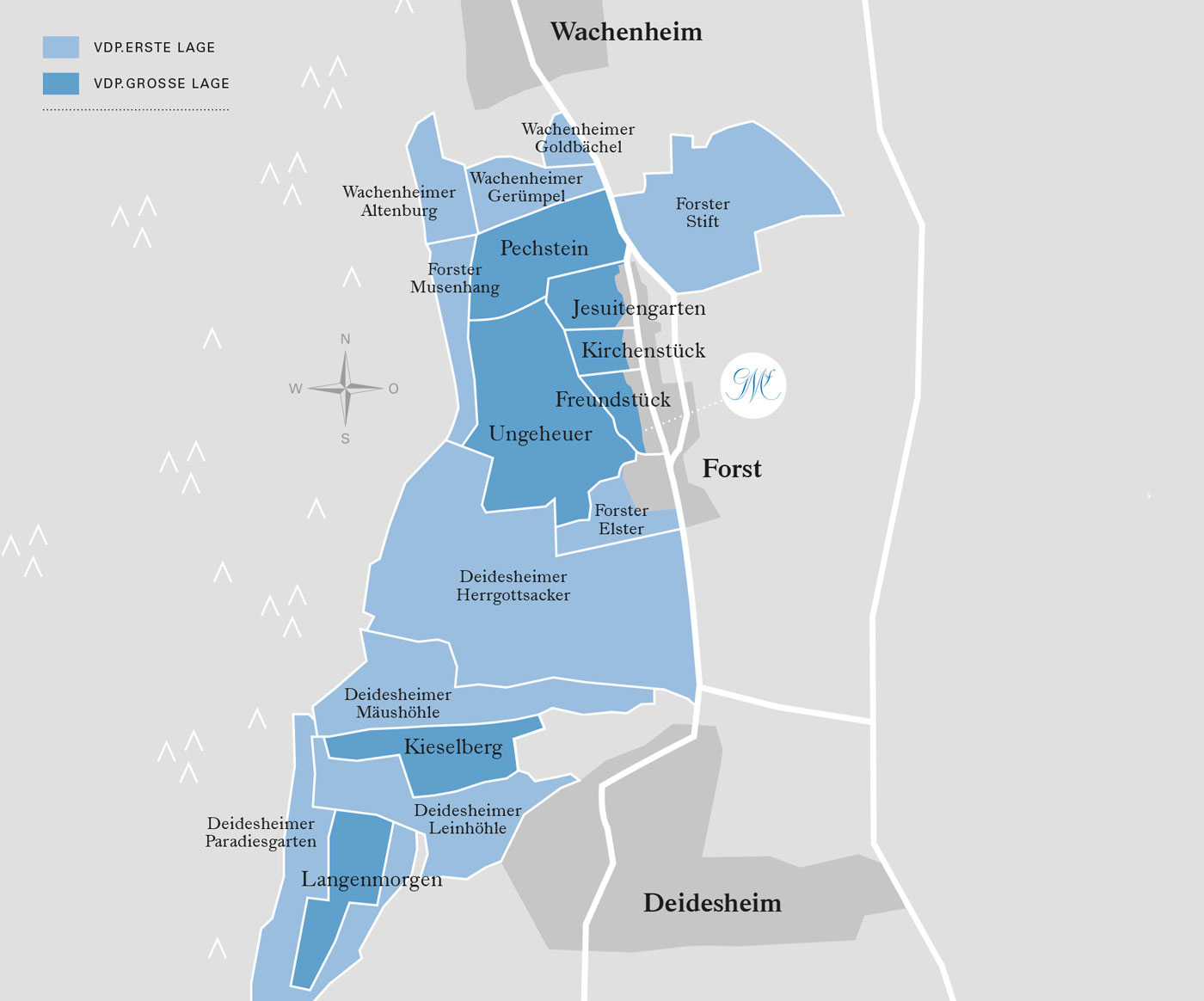 VDP.GROSSE LAGE
(Top vineyard sites)
VDP.ERSTE LAGE
(Vineyard sites of superior quality)
Webcam: The camera shows a view of the top vineyards of Forst (Freundstück, Ungeheuer and Musenhang) and the Haardt Mountains (Palatine Forest).